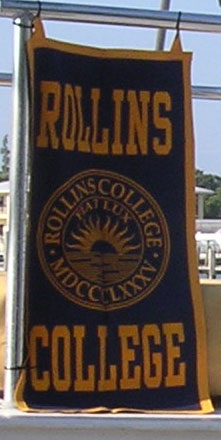 Rollins College Discount
A little love for our Alma Mater...
One of the first questions that people ask is "do you offer any discounts?" Well as a matter of fact, yes we do.
We offer a 10% discount off of courses and training to all current Rollins College students, faculty/staff members, and Rollins alumni (proof required).
We are Rollins alums, spent a number of years involved with the scuba program there, and have a great affinity for our alma mater.
So, if you are a part of the Rollins Family, welcome to the Surface Interval Family! Fiat Lux!